Taking Steps to Improve Your Fiduciary Position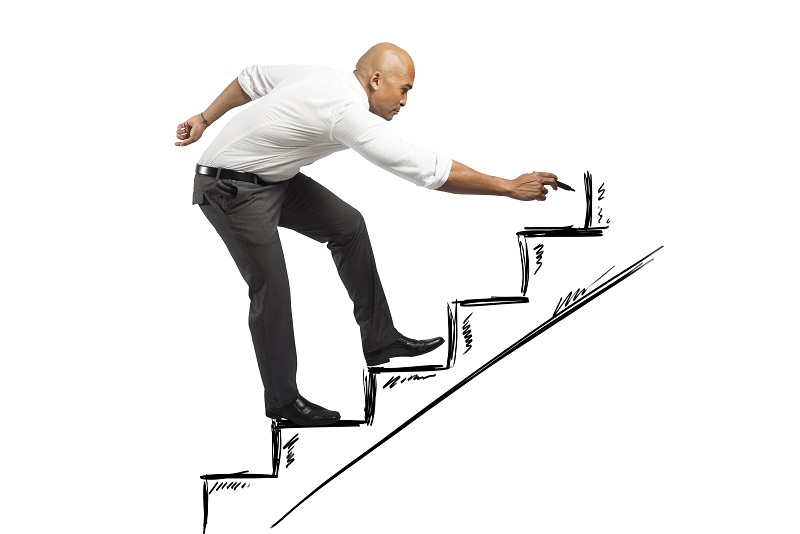 Fiduciary regulations continue to evolve, much to the exasperation of those who are not experts in the field but are still acting as fiduciaries for their company's retirement plan.
The Fiduciary Rule proposed by the Department of Labor (DOL) went through a number of permutations over the past several years, with implementation dates coming and going and concerns over the controversial "best interests of one's clients" requirement continuing to be voiced; I discussed some of those issues here.  Ultimately, the DOL Fiduciary Rule was vacated by the 5th U.S. Circuit Court of Appeals earlier this year but its spirit and intent will live on.
Those who have been wrestling with the issue of fiduciary responsibility for the past several years might well be thinking of that famous line from The Godfather Part III: "Just when I thought I was out, they pull me back in!"
Confusion is, unfortunately, still pervasive when it comes to dealing with changes to fiduciary regulations. The DOL first proposed changes to its fiduciary standard in 2010 that would have greatly expanded the universe of persons to whom fiduciary status is assigned.  Those proposed rules were rescinded in the face of public and financial industry complaints – and again in 2015, which likewise were greeted with a significant amount of criticism.
When the DOL Fiduciary Rule was finally set into motion in 2016, many predicted that it would cost companies huge amounts of money and time to comply with; in fact, the DOL said correctly implementing the rule would cost the brokerage industry up to $31.5 billion over the next 10 years, while producing even greater gains for investors.
Still, compliance remained for many a nebulous area; after all, most if not all firms claim to be acting in their clients' "best interests" in the first place. A recent study by investment consulting firm Callan, "2018 Defined Contribution Trends," reports:
Plan sponsors are still seeking to understand how to monitor the services offered to participants in light of the Fiduciary Rule. A large proportion of respondents indicated that they do not know what they require (29.4 percent) of their recordkeeper to monitor any advice given.
Further, there is no clear majority practice to monitor these services. At the time this survey was conducted, the most prevalent monitoring requirements were reviewing the advice software (46.1 percent), receiving reports on advice interactions (40.2 percent), and reviewing samples of written communications (40.2 percent).
Going forward, monitoring practices are even murkier: 42.7 percent do not know what they will require in 2018, and another 12.2 percent expect to have no monitoring in place.
So with all this uncertainty, what steps can you take now to improve your fiduciary position? A few rules of thumb:
Keep the lines of communication open. This means not just staying abreast of what is going on with fiduciary regulations – and it can be different from state to state, as outlined here – but also with your plan's participants. The latter does not necessarily mean deluging participants with a potentially confusing number of regulatory updates, but perhaps a monthly or quarterly update on where things stand as they directly impact the participant would be a good idea.
Remain flexible. Given the to-and-fro that has already taken place vis-à-vis the DOL Fiduciary Rule – eight years and counting, now stretching across two Presidential administrations – one should be prepared to react quickly when changes come along in order to maintain as much order as possible. But, again, given the changes we have already seen, one must also be prepared for the eventuality that today's fiduciary rules and regulations may not necessarily have the same shape tomorrow, metaphorically speaking. The ability to stay nimble during these transitions – indeed, any of a company's transitions – can be vital.
Be patient. If the last several years have taught us anything, it is to maintain one's composure in the face of challenging, sometimes seemingly random changes. Long-term planning is always a goal, but an understandable hesitation to plan too far into the future seems a prudent path – a position that should not be accompanied by exasperation.
Engage with a professional. As always, engaging with an organization that provides fiduciary services professionally can be a boon. Consider outsourcing to a reputable third-party firm; the many benefits of doing so are outlined here.
We have hardly heard the last word on fiduciary standards and regulations. But in the meantime, consider the above steps as 2019 and its promised changes fast approach.
About the Author
---
---
---