1943
Founded in 1943 by the Federal Home Loan Bank System to administer a defined benefit pension trust—the Savings Association Retirement Fund.
1970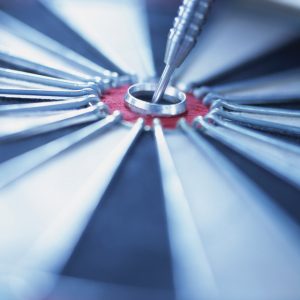 A companion program, the Savings Institutions Thrift Plan, was created to provide 401(k) and savings plan products and services.
1982
We became known as the Financial Institutions Retirement Fund (FIRF) and the Financial Institutions Thrift Plan (FITP).
1993
The organization embarked on a name change, creating a new, single name, the "Pentegra Group". In addition, we established Pentegra Services, Inc. adding new products that we were restricted from offering through "FIRF" and "FITP", making our programs available to the entire marketplace.
2004
Pentegra's name continues to evolve, as we make our focus clear to the marketplace with the introduction of the name "Pentegra Retirement Services".
2008
The acquisition of the subsidiaries RSGroup further broadens our capabilities and resources, adding regional depth as well as trust and insurance products, BOLI, and registered investment advisory and broker dealer capabilities.
2011
Pentegra acquires Alliance Benefit Group-Carolinas, a full service third party retirement plan administration and recordkeeping firm
2013
Pentegra acquires Advanced Pension Solutions, Inc., a full service third party retirement plan administration firm.
2018
Over $13 billion in assets under management and over 4,000 clients nationwide.